Overview
Dana Gas has operated in Egypt through its subsidiary Dana Gas Egypt (DGE) since 2007 and is focused on developing and providing natural gas and gas liquids, including condensate and LPG. Since entering Egypt, it has become the nation's fifth largest gas producer.
DGE operates 14 Development Leases onshore Nile Delta, all with 100% working interest. In addition, DGE operates Block 6 North El Arish offshore Concession Area with 100% working interest. It also owns a 50% non-operated interest in the Block 3 El Matariya Concession Area onshore the Nile Delta. The onshore Block 1 North El Salhiya Concession Area was relinquished towards the end of 2018 with one Development Lease application under process.
Dana Gas also has a partial interest (through its Danagaz Bahrain subsidiary) in an LPG recovery plant in the Gulf of Suez with annual capacity of 130,000 tons.
In Q3 2019, the Company hired financial advisors to look at the possible sale of its Egyptian assets as part of a formal Strategic Review. Final decision by the Board is expected in Q1 2020. The Strategic Review is a matter of portfolio management. However, the Company remains very committed to continuing its operations in Egypt to maximise production and value for its existing shareholders.
Reserves
Gaffney, Cline & Associates (GCA), carried out an independent evaluation of Dana Gas Egypt's reserves as at 31 December 2018. Following this review, the Group's proved plus probable reserves (2P) as at 31 December 2018 were estimated at 90 MMboe (31 December 2017: 117 MMboe). The decrease in reserves was on account of production during the year, which was not replaced through exploration drilling activity, and reserves revisions resulting from early water breakthrough in the Balsam minor horst and in the El Basant Field where new studies reduced the gas in place volumes and the recovery factor.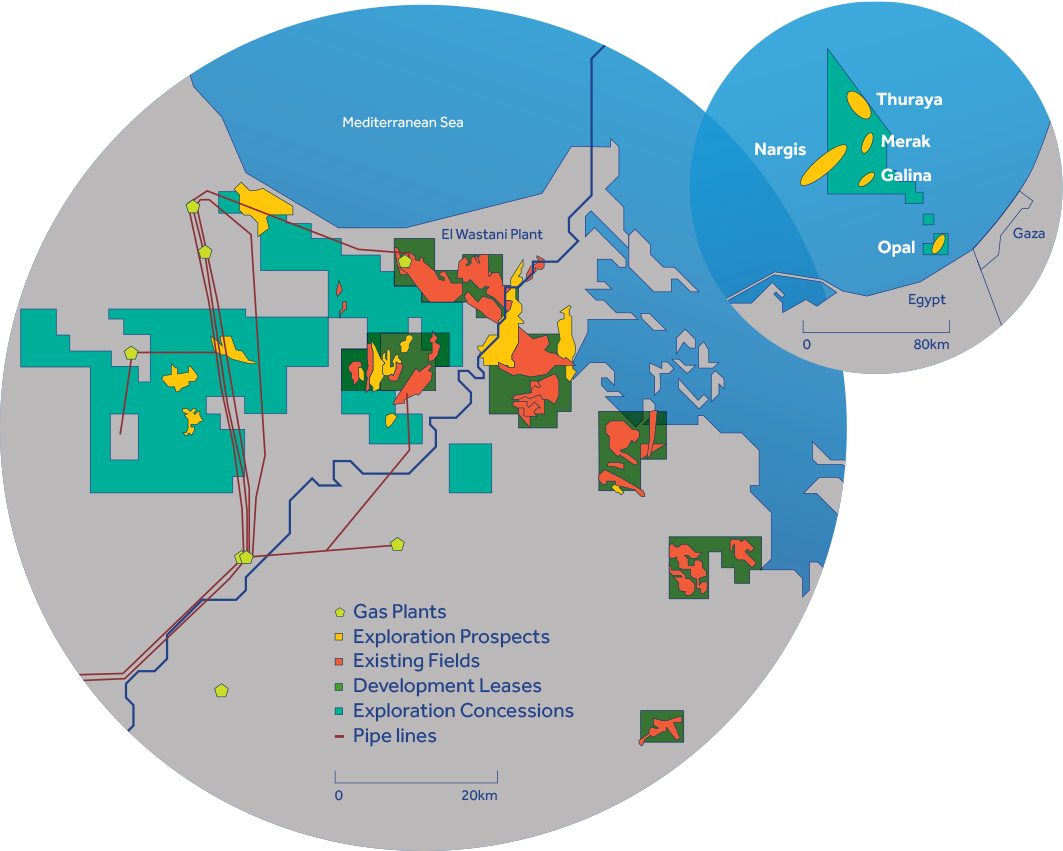 Gas production
136 mmscfpd
Condensate
3,335 bblpd
LPG production
204 MTD
Production
28.3 kboepd