Zora Gas Field
Signed in March 2008, the 25-year Zora Gas Field Concession was the Company's first GCC project. The gas produced is supplied to the Sharjah Electricity and Water Authority (SEWA) at their Hamriyah power station where it feeds gas-based local power generation. The Zora Gas Field lies 35km offshore and straddles the Sharjah-Ajman maritime boundary. The field is connected by a 12" pipeline to the onshore gas processing plant located within the Hamriyah Free Zone where the gas and petroleum liquids are separated. Having invested $250 million in the project, the Company completed construction in 2015 and first gas was produced in January 2016.
Since production began in 2016, the Zora Field has performed below expectations. The field was originally designed to produce 40 MMscf/d. However, when the field was brought on-stream in early 2016 through the Sharjah-2 well, production only achieved 20 MMscf/d which was significantly below expectations.
Exhaustive subsurface analysis has established that the decline in production performance can be attributed to poor reservoir quality and connectivity which was not something that could have been predicted beforehand.
The Zora Gas Field's production averaged 1,000 boepd in the first nine months of 2019, but with the continual decline, and production becoming non-economic, the Company ceased production from the Zora field with effect from 3rd September 2019 and relinquished the concession license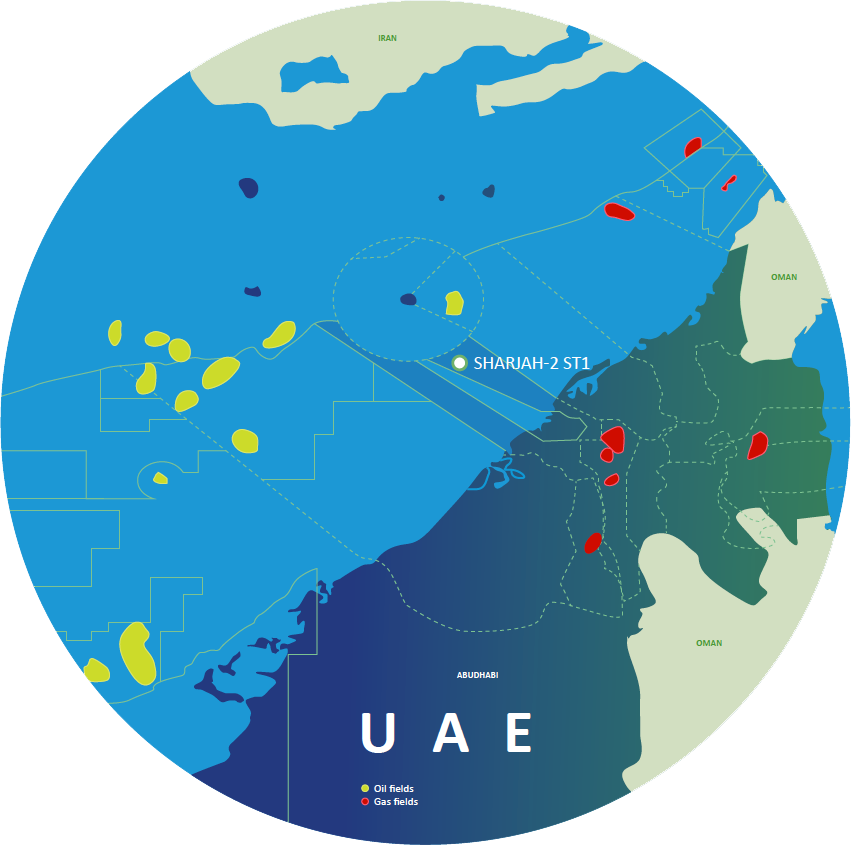 Net production
1,200 boepd